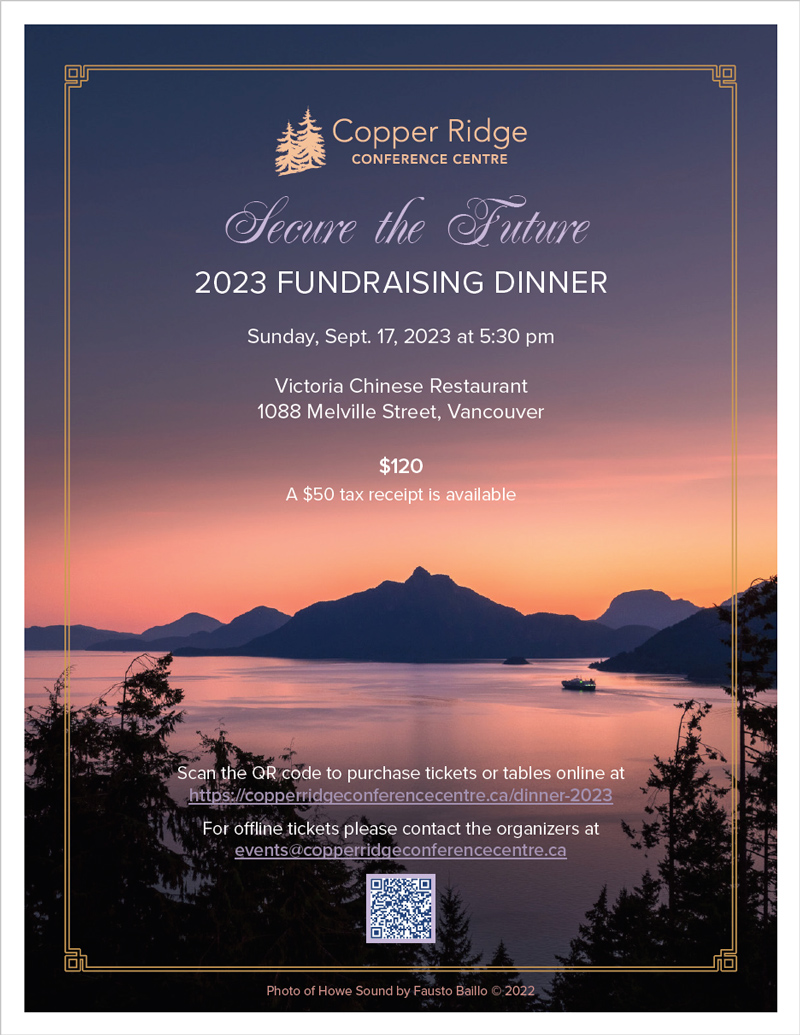 We are thrilled to extend a warm invitation to our upcoming fundraising dinner on September 17th at the Victoria Chinese Restaurant.
In addition to helping secure the future of Copper Ridge, let's come together to make a lasting impact to ensure that more people can experience the incredible opportunities Copper Ridge has to offer.
Enjoy a delectable ten course meal including lobster and the opportunity to rekindle old friendships and forge new ones with other supporters. Spread the word!
Tickets: $120 ($50 tax receipt available)
For more info or to purchase tickets offline, please contact our event organizers at:
events@copperridgeconferencecentre.ca
Victoria Chinese Restaurant
1088 Melville Street
Vancouver, BC, V6E 4L4
Google Map
Parking is free for attendees. DO NOT pay at the machine. When you arrive, register your license plate number with one of the restaurant staff.
Photos from Our 2019 Dinner