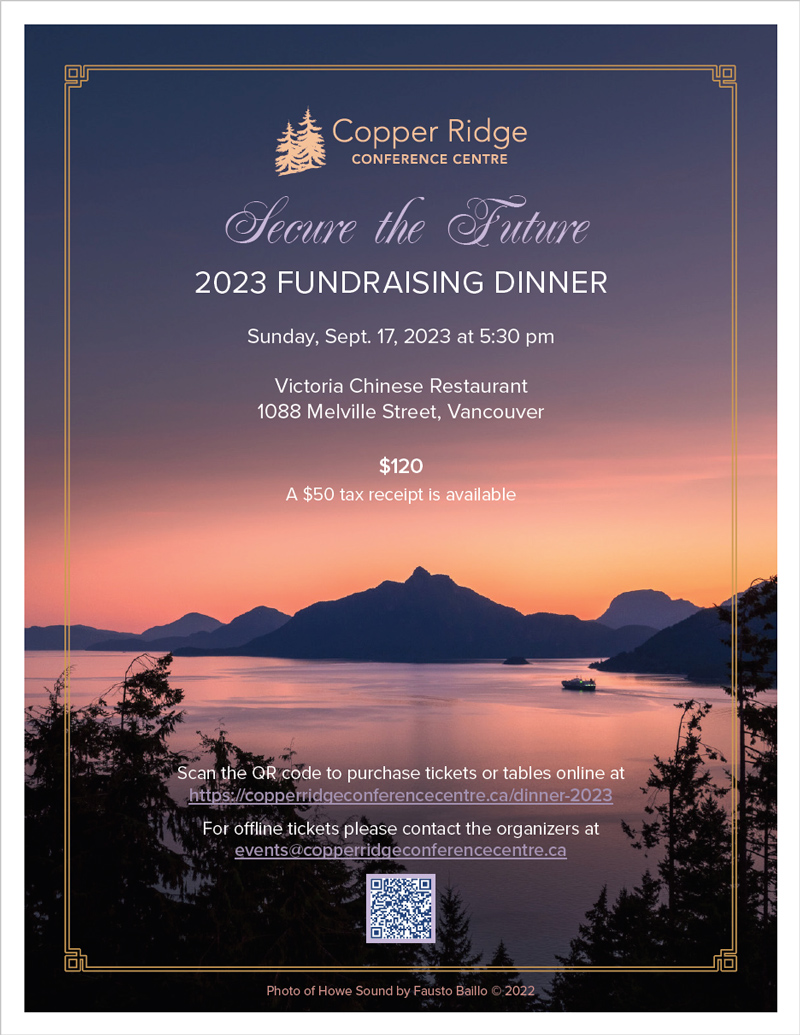 We are thrilled to extend a warm invitation to our upcoming fundraising dinner on September 17th at the Victoria Chinese Restaurant.
In addition to helping secure the future of Copper Ridge, let's come together to make a lasting impact to ensure that more people can experience the incredible opportunities Copper Ridge has to offer.
Enjoy a delectable ten course meal including lobster and the opportunity to rekindle old friendships and forge new ones with other supporters. Spread the word!