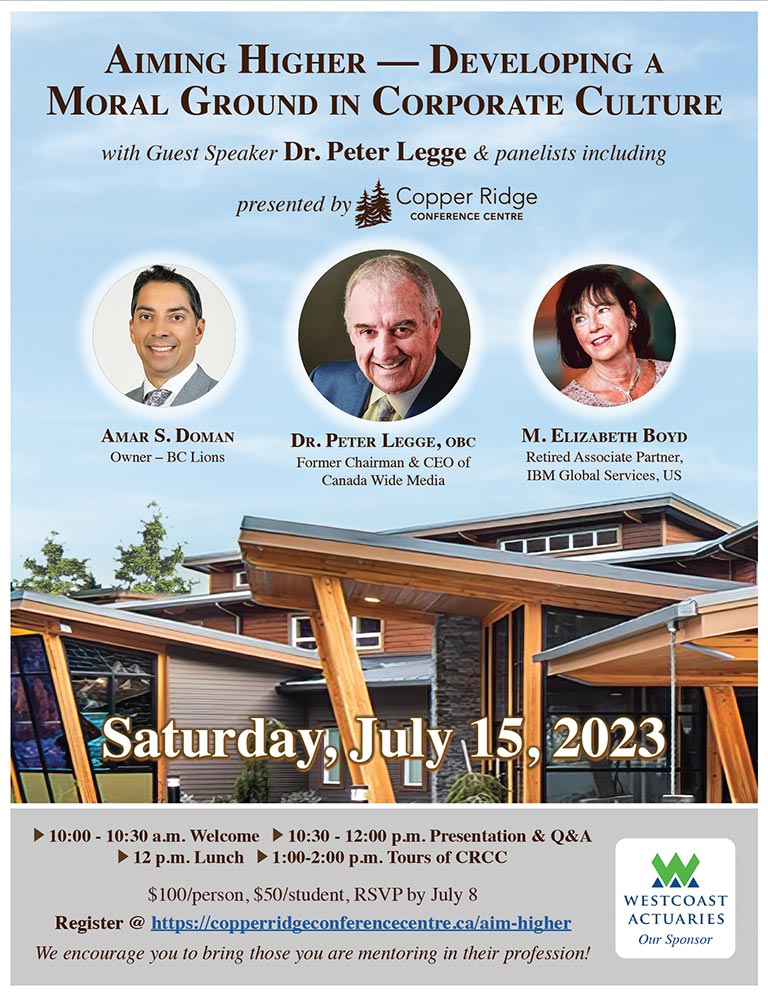 Aiming Higher – Developing a Moral Ground in Corporate Culture
This event is now sold out. Thank you for your support!
On Saturday, July 15 from 10 am to 2 pm, Copper Ridge is proud to present our inaugural Business Leadership Seminar.
Visit or share the event link for the most current information and to register. A digital e-vite in PDF format is also available to print or share.
We encourage you to bring those you are mentoring in their profession!
Event Details | Sold Out | Donate in lieu
Thank you to our event sponsor.
Email: info@wainc.ca | Phone: 604.730.1898