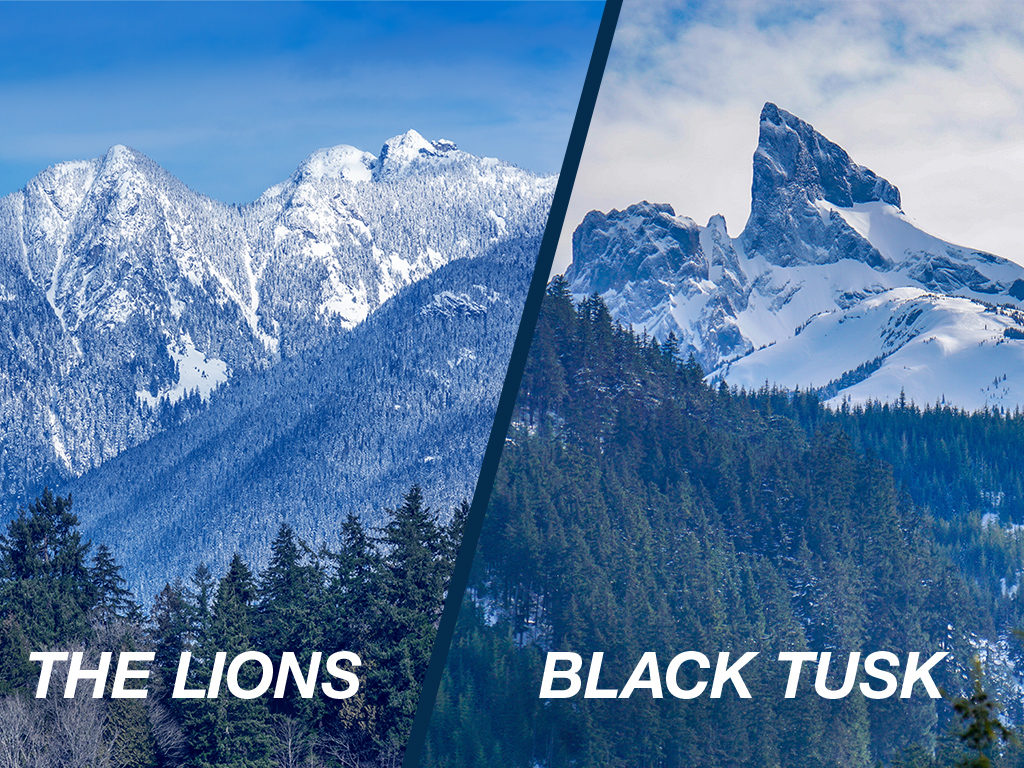 One of the special features of the Copper Ridge Conference Centre (CRCC) guaranteed to make stays there even more enjoyable is its private bedrooms, each of which will come with an en-suite bathroom.
These comfortable bedrooms will offer a wonderful view of magnificent Howe Sound or the majestic surrounding mountains. The breathtaking natural beauty of the Copper Ridge setting has inspired us to name the rooms after prominent geographic features of the locale.
Each CRCC bedroom may be sponsored for $25,000.
From the list shown below, sponsors may choose the room(s) they wish to underwrite.
This list was compiled thanks to the diligent research undertaken by Arnold Shives, a well-known Vancouver artist and avid hiker and climber. Arnold proposed naming the CRCC rooms after the mountains and lakes found in the vicinity of Britannia Beach. He used two famous local mountains to delineate his area of selection: Black Tusk of the Garibaldi Range to the north, and the Lions of the North Shore Mountains to the south.
| | | | |
| --- | --- | --- | --- |
| Room No. | Room Name | Room No. | Room Name |
| 1 | Mt Roderick | 21 | Mt Niobe |
| 2 | Black Tusk | 22 | Iota Mountain |
| 3 | Stawamus Chief | 23 | Serratus Mountain |
| 4 | The Castle | 24 | Mt Garibaldi |
| 5 | Mt Sedgewick | 25 | Mamquam Mountain |
| 6 | Mt Wrotesley | 26 | Mt Murchison |
| 7 | Mt Harvey | 27 | Mt Lapworth |
| 8 | The Lions | 28 | Mt Pandarus |
| 9 | Deeks Peak | 29 | Lydia Mountain |
| 10 | Goat Ridge | 30 | Iona Mountain |
| 11 | Mt Habrich | 31 | Shannon Falls |
| 12 | The Co-Pilot | 32 | Leading Peak |
| 13 | Sky Pilot Mountain | 33 | Anvil Island |
| 14 | Mt Brunswick | 34 | Watts Point |
| 15 | Mt Sheer | 35 | Browning Lake |
| 16 | Ledge Mountain | 36 | Utopia Lake |
| 17 | Alpha Mountain | 37 | Lovely Water Lake |
| 18 | Omega Mountain | 38 | Petgill Lake |
| 19 | Mt Dione | 39 | Mt Ellesmere |
| 20 | Mt Tantalus | 40 | Capilano Mountain |
In describing what inspired his selections, Arnold said, "Climbing many of these mountains I came to the realization that there must be a Creator of such astounding beauty. Since mountains sometimes figure prominently in people's spiritual quests, I felt it appropriate to include many of the mountains and peaks which run along the Sea to Sky Highway."