Since Copper Ridge Conference Centre opened March 2 and re-opened July 26, many of us have been astonished to find in the hustle and bustle of everyday life an environment such as our Conference Centre offers for prayer, reflection and study. For those of us who were used to attending retreats, conferences and study weeks at hotels and local colleges, the difference is incomparable.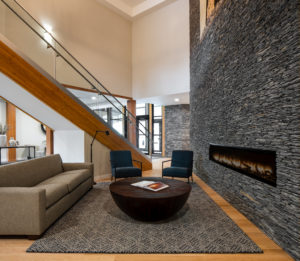 A recent retreat attendee wrote:
For me, 2020 started out with an experience that in every way nurtured my soul. The entire three-day period was an extraordinary delight. None of my past retreats have come close to the 'home away from home' feeling found at Copper Ridge.
The oratory is without doubt the most magnificent oratory I have seen in my lifetime. From the tabernacle, Our Lord embraced my heart; I felt captivated and did not want to leave Him.
Other areas promoting peaceful meditation are varied; some are more spacious than others, some are more private, but all are bright and cheerful with breathtaking views of God's creation. An ambiance of comfort, simplicity and refinement pervades throughout.
The dining room features exquisite table settings, complete with linen tablecloths and napkins. The astounding view is enhanced by the fabulous cuisine and the artful presentations of every meal.
Throughout our private rooms, gathering areas, lounges and the library, the remarkable attention to detail is evident – nothing is lacking.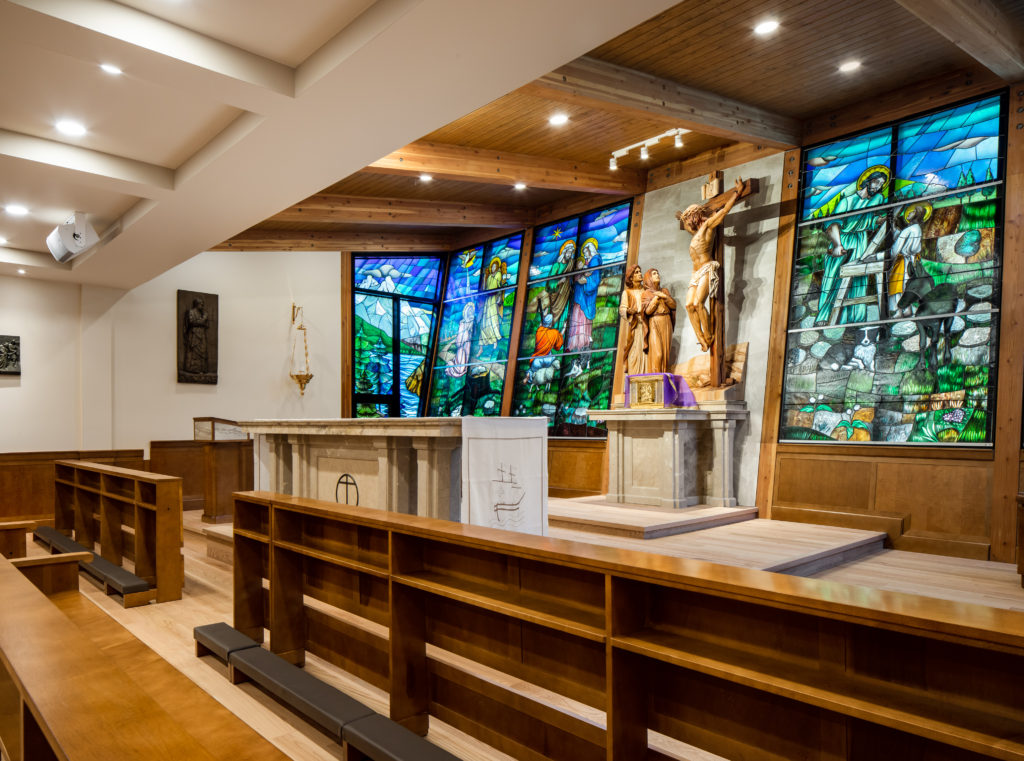 But the Oratory is still my best memory. The life-size carvings of our crucified Lord, our Holy Mother and the Apostle John capture one's sight to the exclusion of almost everything else, were it not for the four panels of stained glass depictions of the Annunciation, the Nativity, Jesus with St Joseph in his workshop, and the Wedding Feast at Cana. There is certainly no dearth of contemplation aids. Central to all, of course, is the tabernacle at the foot of the Cross.
My retreat was a wonderful and exciting journey and I look forward to future events at Copper Ridge with immense anticipation and gratitude for our blessings.
St Josemaria wrote in The Way, no. 527
"That woman in the house of Simon the leper in Bethany, who anoints the Master's head with precious ointment, reminds us of our duty to be generous in the worship of God.

All beauty, richness and majesty seem little to me.

And against those who attack the richness of sacred vessels, of vestments and altars, stands the praise given by Jesus: 'opus enim bonum operata est in me — she has acted well towards me'."
We look forward to welcoming all of you to Copper Ridge Conference Centre where you too, can experience all that has been prepared for us through this amazing venue.