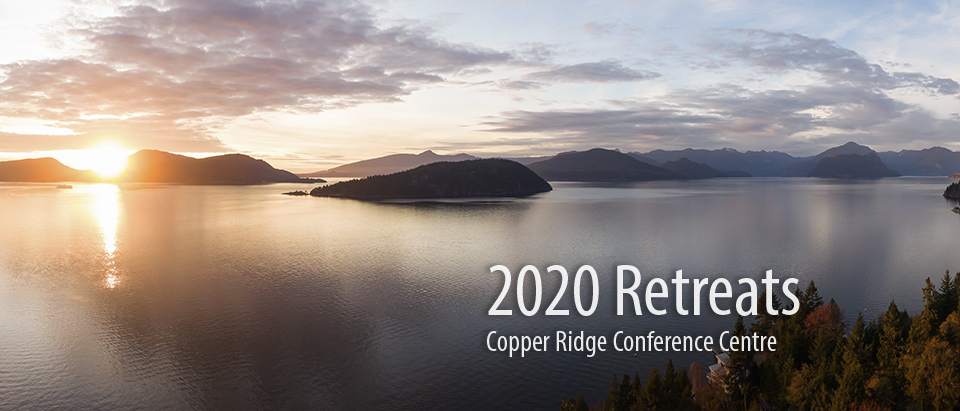 In 2020, Copper Ridge Conference Centre has something in store for everyone: Retreats, Workshops and so much more for men and women, students and professionals, and family members of all ages.
Check out the calendar and you will discover it is FULL of opportunities.
Perhaps one of your friends, a co-worker, a son, a daughter, a spouse or someone you care about would benefit from one of the many activities offered.
Or, consider gifting a retreat to a dear friend or relative. What a wonderful way for them to experience a great spiritual boost and a happier, more peaceful life afterwards.
Maybe you have never experienced a silent retreat yourself.
A silent retreat allows you to engage in quiet reflection on your relationship with Jesus Christ. It is an opportunity to ponder what has gone well, what has not gone so well in the past year. You will come away with a quiet resolve to grow in your interior life and to allow that growth to overflow into your family and professional life. In short, it will help you to be a much better person. A silent retreat can be transformative.
Workshops and Seminars will give fresh ideas, energy and inspiration for many of the concerns and interests of everyday life. Topics will consider social, family and cultural interests as well as moral and ascetical formation. Indeed, there will be something of great value for everyone.
We are delighted to share with you the fruits of the many years of dedication that so many have contributed to – the opening of the Copper Ridge Conference Centre – soon to be the 'go to' conference centre for Western Canada and the US.
Our calendar of events is here https://copperridgeconferencecentre.ca/retreats/. We very much look forward to seeing many of you and your friends!