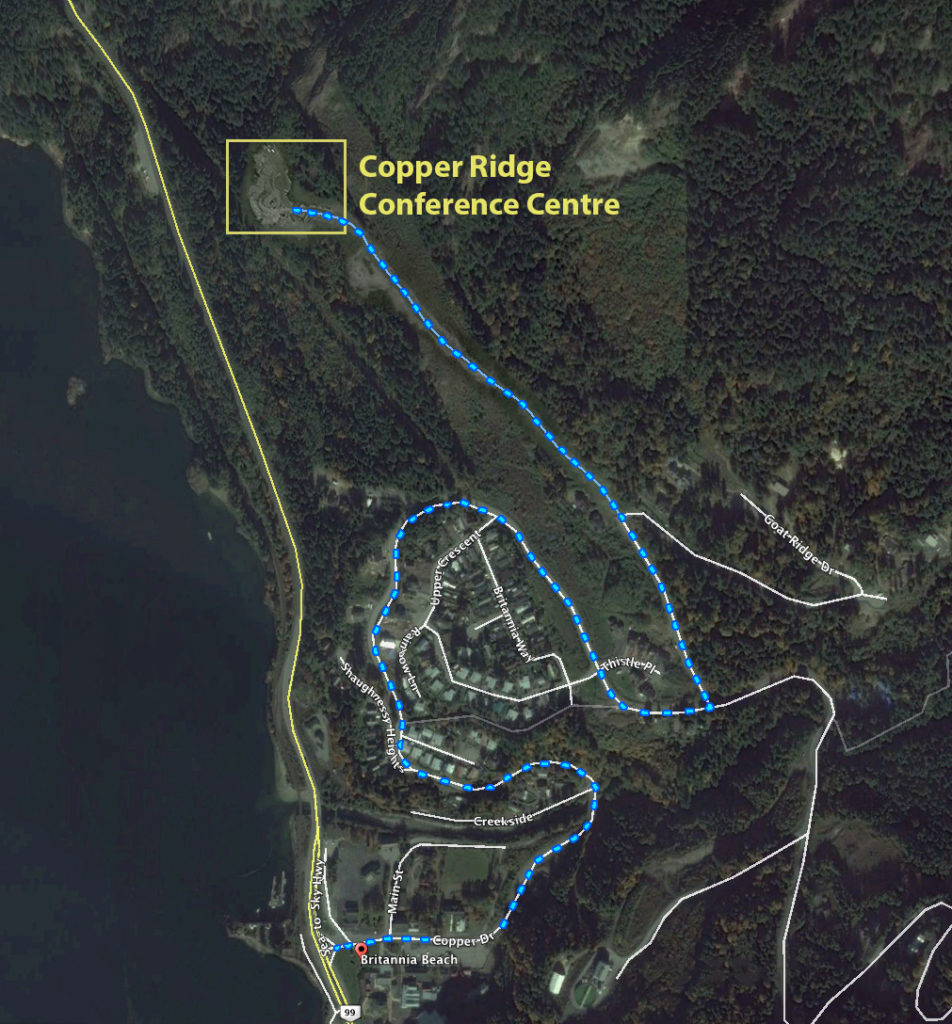 Early in 2020 Copper Ridge Conference Centre, set in the spectacular Howe Sound area of Britannia Beach, will be ready to welcome retreatants to its quiet, peaceful atmosphere. The Conference Centre building is a West Coast structure framed by the natural beauty of the mountains and the sea. It will be staffed by our own Administration Team who will ensure you are well cared for during your stay. During the retreats there will be ample time to spend in the Oratory where the beautiful stained glass windows and the hand carved sculptures evoke contemplation and dialogue with Our Lord.
Geographically, Britannia Beach is located just north of Furry Creek and south of Squamish. Squamish marks the snow line and the beginning of winter sports territory whereas south of Squamish, the snowfall is similar to Vancouver.
The Conference Centre is an easy drive from the Greater Vancouver area. But in case you prefer not to drive, there is a shuttle service from downtown Vancouver to the Britannia Beach town site. When registering for retreats you may make arrangements to be picked up from the town site and be driven to the Conference Centre. For your information, the following are links to the shuttle services.
Squamish Connector will soon post a Vancouver – Britannia Beach schedule on their website.  Pick up in Vancouver is at Canada Place. You can check their service here: www.squamishconnector.com     
Squamish Rides shuttle service runs from Vancouver Burrard Station to Squamish where you can take a taxi back to Copper Ridge Conference Centre, a 10-15 minute drive. Book at www.squamishrides.ca  and arrange taxi with Squamish Taxi at 604 567 1111. 
If you have any questions about the area, the Conference Centre or the nature of the retreats please contact us. We look forward to seeing you at CRCC in Britannia Beach in 2020!